2020 – 2021
January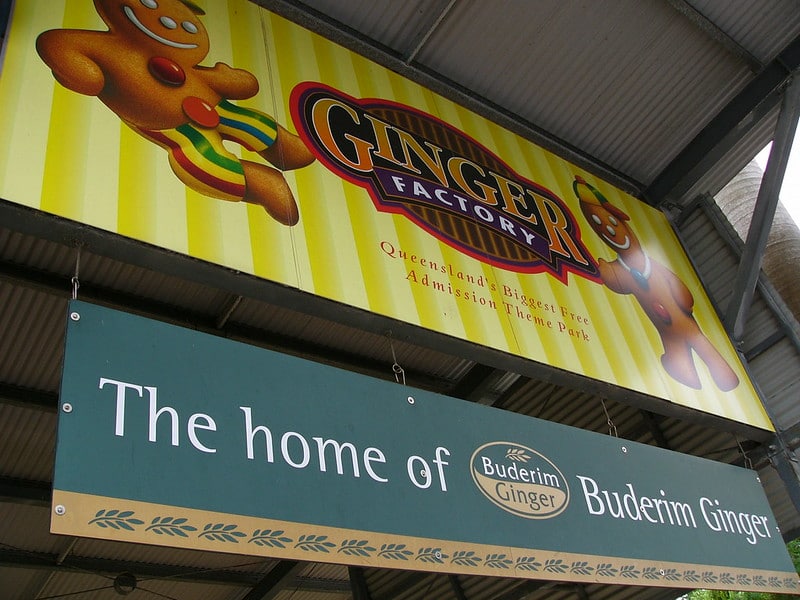 4-19: Sleeping Beauty at the Noosa Arts Theatres. Every Saturday and Sunday. Tickets & Information: Noosa Arts Theatre
1-27: Free holiday buses in Noosa. Leave the car behind and catch a free bus to visit Noosa. Includes the Loop Bus between Hastings Street, Noosa Junction and Noosaville. Check out the map for where to pick up the Noosa free bus.
17: Comedian Jimeoin showcases his new stand up show Ramble On at the J Theatre in Noosa. Expect clever and quirky observations on everyday suburban life in his devil-may-care style. Book tickets online from the theatre website.
17-19: Three spectacular days of food, flowers and entertainment at the Ginger Factory. Celebrating the best of the Sunshine Coast region. More information: Ginger Flower & Food Festival
24: Sound Feast is an incredible FREE concert at The J Theatre featuring awesome bands and performers. For tickets and lineup visit the J Theatre website.
26: Celebrate Australia Day with a day of fun at the Noosaville Lions Park along the Noosa River. Expect live music, great food and lots of entertainment. Check the Facebook page for information.
February
1-2: The Noosa Summer Swim weekend festival has lots of events from junior to seasoned swimmer races. A weekend of fun swimming in the beautiful waters off Noosa's Main Beach. Register for a race. Noosa Summer Swim
8: Check out the Noosa's J venue for great events.
13-22: Retro Replays at the Noosa Arts Theatre. Matinee and evening showings. Tickets & information: Noosa Arts Theatre
22-1/3: Head to the Noosa Festival of Surfing held off Noosa's First Point. Nine days of awesome waves, boards, beaches and surfing. Sign up or see the festival agenda at the Noosa Festival of Surfing website.
29: Taking place during the Surfing Festival above, The Drop Festival brings an incredible line-up of Aussie music legends to Noosa. Check out the Drop Live website for the lineup.
28/2-1/3: The Rainbow River Festival is taking place again along Noosa River. There will be a Rainbow River Parade and Mardi Gras Party. Check their Facebook page for further details.

March
6-15: International Women's Week has been named the 20-20 Vision Festival this year. The goal is to celebrate creativity, growth and vision in the local community.
18-19: March For two nights only the Ocean Film Festival World Tour comes to the J Theatre. This is a three hour celebration of our compromised oceans with sublime footage taken above and below the water's surface.
19-20: Noosa is the location for Australia's first Wellness Tourism Summit. Presenting the rapid growth of the wellness sector and the opportunities for Australian tourism businesses. Book your ticket online.
April
4-5: Noosa plays host to the Australian Body Art Festival, where visitors can see incredible artists creating full body art, face painting, special effects, wearable art. Plus there are workshops workshops and music.
9 -30: Mamma Mia at the Noosa Arts Theatre. Matinee & evening showings. Tickets & Information: Noosa Arts Theatre
16-18: Crunch Time is David Williamson's latest and final play, and will be having its Queensland premiere at The J Theatre in Noosa. Tickets and information from Noosa Alive.
26: 9 -30: Mamma Mia at the Noosa Arts Theatre. Matinee & evening showings. Tickets & Information: Noosa Arts Theatre
May
2, 3 & 4: The Great Noosa Trail Walk traverses the country towns of Cooroy, Kin Kin, Cooran and Pomona via dedicated walking trails through farmlands, natural forests and spectacular lookouts of the hinterland down to the ocean. Walkers take the trail at their own pace with time to enjoy the landscape, local cafes and antique shops along the route.
7-24: The Anywhere Festival is a celebration of Queensland's diverse and exciting performing. The 18 day festival tours Noosa, Brisbane and the Sunshine Coast with more than 400 performances.
9: The annual Cooroy Fusion Festival is a fusion of community events with collaborating local artists, entertainers, artisans, food stalls, and community groups.
9 -11: Are you up for UM (Ultimate Challenge) Australia this year? The three-day, 515 km annual endurance race starts and finishes at the iconic Noosa Heads beach, one of Australia's top ten beaches.
14-17: Four mouth-watering days takes place in Noosa from 14-17 May. The Noosa Eat & Drink Festival is our annual love affair with amazing food, drinks, live music, much more!
23: Ready, steady, go! For the Runaway Noosa Marathon. A a weekend of sunshine and good times. With a flat, fast and friendly multi-lap course and multi distances to choose from, this is an easy way to feed your running addiction.
24: Finish your race weekend with a dip in the stunning Laguna Bay off Noosa Main Beach. SWIM NOOSA is host to four ocean swims in conjunction with the Runaway Noosa Marathon.
June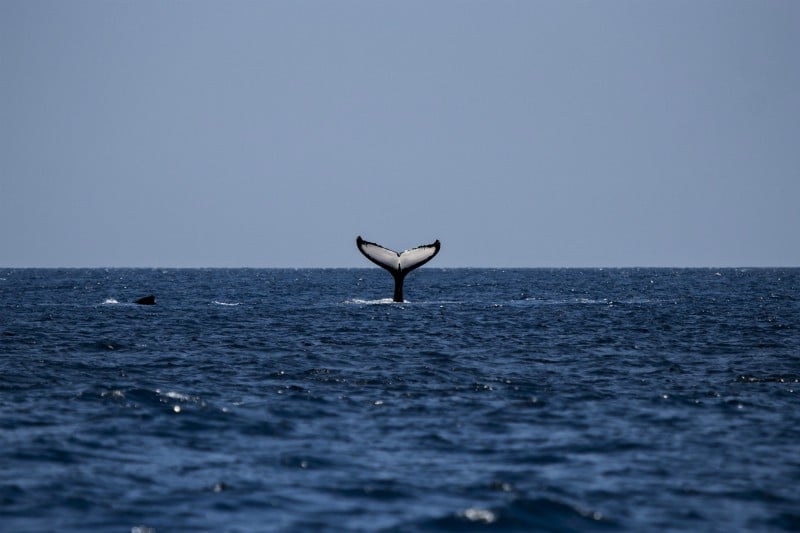 June: Big and beautiful whales can be seen travelling north from June. Heading to their breeding grounds in the Whitsunday Islands. They will then travel southward home again from mid-August. On the way back they hug the coastline keeping their new born safe.
03: The Melbourne Comedy Festival Roadshow comes to the J Theatre for an evening of belly laughs starring Australia's finest stars and upcoming talent.
6-7: Enjoy or participate in the Noosa Busking Championships. A celebration of fine talent performing a range of music.
17: After playing to sold out houses and rave reviews throughout the country and the world, Australia's hottest tap dance sensation, The Tap Pack is coming to Noosa for one night only! Book your tickets before the sell out!
20/6-12/7: Imaginate is a 3 week creative arts festival designed for children and young people to discover, play and create their own experience through art. There is a full program of exhibitions, activities and workshops.

July
9-25: Up for Grabas at the Noosa Arts Theatres. Matinee and evening showings Tickets & Information: Noosa Arts Theatre
17-26: NOOSA alive! is a 10-day festival of theatre, literature, music, dance, film, visual arts, cuisine and thought-provoking talks. The festival takes place in various locations around Noosa. Check out the website for the Noosa Alive program. 24: Coastrek Walk is a 30km or 60km walkathon to raise awareness for mental health. Teams of 4 will walk along the spectacular coastline, taking in the beautiful beaches, national park secret trails and incredible Queensland views. Register your team or donate to Coastrek.
26: The Pomona King of the Mountain Festival is a fun-filled family event with a variety of races taking place throughout the day. The main race is the International Mountain Challenge, where competitors race up and down Mount Cooroora in the village of Pomona.
August

6: The Noosa Classic road cycling event takes participants through the Noosa villages and countryside. There are a range of rides of all levels organised throughout the weekend. 7-9: Noosa Strade Bianche is Australia's premier vintage cycle event comes to Noosa. Giving bike riders the opportunity to cycle through some of Australia's most scenic roads on the Sunshine Coast.
14-23: Noosa Open Studios Art Trail is a unique opportunity to visit artists in their private studios over several days in August. Learn about the artists' creative processes, see their work and perhaps even invest in a little art of your own!
15: Renowned as Australia's number 1 tribute to this iconic band, the Fleetwood Mac Show's Running In The Shadows is heading to the J Theatre, Noosa. The show has sold out venues throughout Australia.
15-30: Discover the diversity of native, flowering plants in the local environment at the Sunshine Coast Wildflower Festival. The annual spring event celebrates the beautiful wild flowers of the region. The program will be released early July.
23/8-1/9: The Noosa Jazz Party brings together Australia's leading jazz musicians for a feast of exciting and challenging classic jazz performances. Check out their website for performance dates and times.
27-30: The Gympie Music Muster is Australia's most unique festival features more than 100 artists, performing in 5 venues, over 4 days. Staged deep within the natural environment of the Amamoor State Forest, there's music and much more at the Muster, including great food and family activities.
28/8-6/9: Take part in the Sunshine Coast's premier multi-arts festival. The Horizon Festival connects artists, industries, communities and audiences through an award-winning celebration of arts and culture.
September
11-12: The Noosa Country Show is a traditional country show with a variety of activities and competitions. There are equestrian, stud beef, dairy cattle and dogs sections, as well as showcasing the many talents of the local community.
16-27: Who doesn't love Pygmalion. The story of Eliza Doolittle, a cockney Covent Garden flower girl who is transformed into a lady, as poised and well-spoken as a duchess? The enchanting story is being performed at the Noosa Arts Theatre this September. Matinee and evening showings, plus gala opening night.
October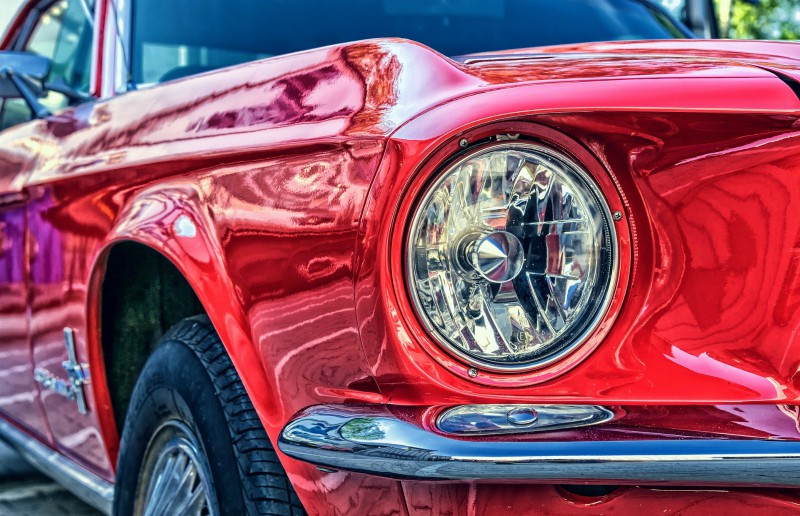 October: The Noosa International Film Festival presents a diverse program of Australian and international feature length and short films, plus inspirational workshops and talks with industry experts.
04: 30 The annual Classic Car Show held by the Noosa Beach Classic Car Club is an opportunity to opportunity to view a fabulous display of cars. Included in the display will be vintage American cars, classic European sports cars and all time Australian favourites.
10: The Wild Women Adventure Race was Australia's FIRST ever all-female adventure race, Tri Adventure now run the event which is all about getting out of the gym/office/house and into the wild, to experience the thrills of all-women's adventure racing.
16-18 The Sunshine Coast Masters is a football tournament organised by the Sunshine Coast Soccer Club. Matches are played in various clubs around the coast. Check the website for details.
28/10 – 1/11 The Noosa Triathlon Multi Sport Festival is a 5-day multi sport festival with running, cycling and swimming events, and plenty of fun for the whole family. No matter what your ability, there will be an event for you to participate in or enjoy from the sidelines.
November
26: Encore is a musical extravaganza celebrating the greatest musicals of all time, including The King and I, Showboat, Oklahoma, Guys & Dolls, and much more. Presented by the Noosa Arts Theatre.
December
We are awaiting December announcements