When holidaymakers think of Noosa they are usually focussed on sand, surf and beach life and overlook the Noosa River and its river life. Along Gympie Terrace in Noosaville a long narrow stretch of sandy beach is popular with families enjoying calmer waters. And dotted along this foreshore are boats for hire including bbq boats used for cruising the canals while enjoying a meal with family and friends.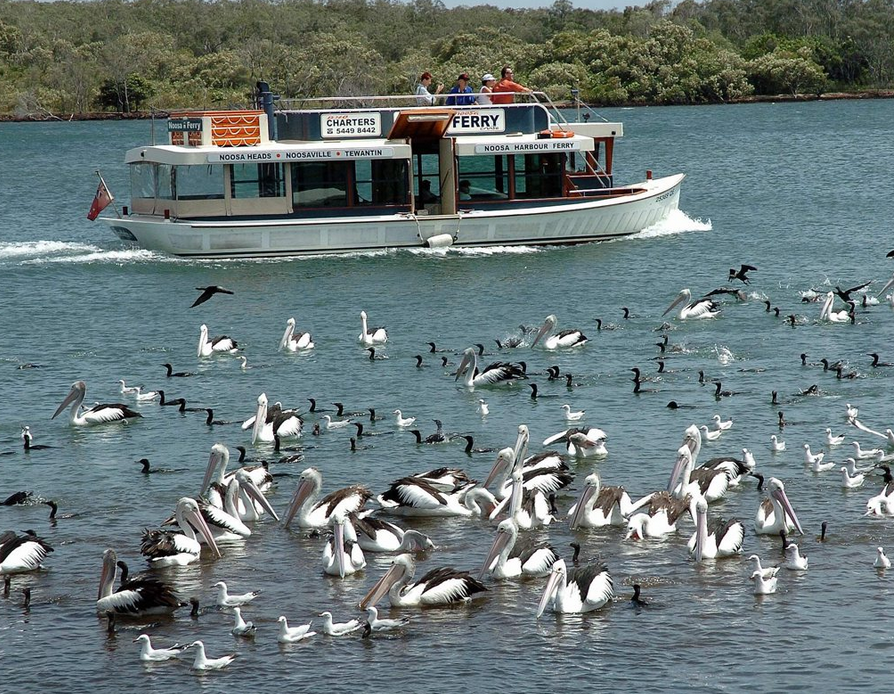 Canoes, tinnies and jet skis are also available for hire not to mention the rides a little on the wild side that take you across the bar into the ocean and past Main Beach Noosa, around the Noosa National Park and over as far as the Surf Club at Sunshine Beach. A spectacularly fun ride!
Then there is the Noosa Yacht and Rowing Club which welcomes visitors to join members at their Bar and Bistro 7 days a week. With one of the best onshore river views from its open decks Wednesday afternoons are particularly pleasant as the sailing boats enjoy some competitive racing. For more information go to
https://www.nyrc.com.au/
a
nd check what is on at the club that most interests you.
The Noosa ferry also plies the river from the eclectic collection of eateries and boutique shops at Tewantin Boat Harbour down to Hastings Street and is so popular with holidaymakers wanting a taste of life along the river. There are many ferry stops along the way and a ticket allows hop on and off when it suits so taking the ferry is a fun way to explore without the hassle of driving.
And there are river tours and fishing charters and larger boats that can be hired for special occasions and functions. For a taste of the river and what is on offer enjoy the short video clips below!